Council reverses ResCare vote
Citing attorney's advice, financial risk and federal Fair Housing Act, permit approved on 4-1 vote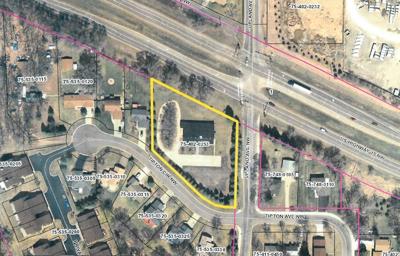 Citing potential legal fallout, the Elk River City Council reversed its direction on a proposed residential treatment center, ignoring a resolution denying a conditional-use permit and then approving essentially the same permit that at one point was headed for defeat with a couple of added conditions.
The council was going to vote on a resolution denying the conditional-use permit for ResCare Minnesota, which seeks to put a intensive residential treatment facility for people with mental illnesses who are transitioning back to the community in the old Masonic Hall on Upland Avenue, until lawyers for ResCare stepped in.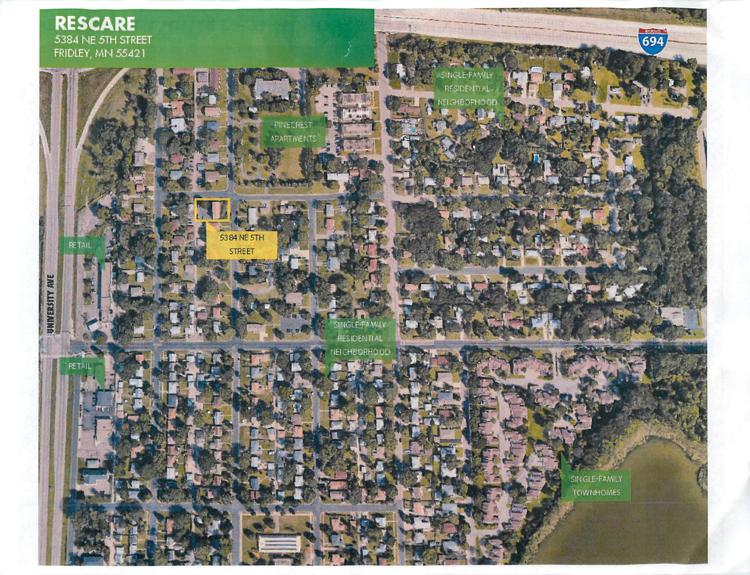 City attorney Peter Beck told the council it could pass the resolution, but he had some concern about that move. Beck said he spent a lot of time looking into the information provided to the council, and combed the record looking for reasons that were legally sufficient to justify denial of the permit.
He told the council a conditional use is subject to conditions — either the city's standards have been met or can be met — and it's not sufficient to grant denial based on philosophy.
"The issue is whether or not (the facts the council had prepared to deny the permit weeks ago) are legally sufficient to support (denial)," he said.
In ResCare's case, its clients are a protected class under federal law, which adds an additional constraint to the process, Beck said. The city could be sued, lose and simply pay its attorneys fees in certain cases, but since the ResCare case involves federal rights, the city's exposure is "exponential."
He said that while a court could find in favor of the city, there have been situations involving religious organizations where cities have ended up paying millions in judgments, only some of which was covered by municipal insurance.
Council member Garrett Christianson held his position from Jan. 22 in supporting denial of the permit.
He told the Star News he zeroed in on the first standard, which is: "Will not endanger, injure, or detrimentally affect the use and enjoyment of other property in the vicinity or the public health, safety, morals, comfort, convenience or general welfare of the neighborhood or city."
He would prefer such a facility to locate in the former school district office.
"I think everyone in this room would agree that we need this type of care available in our community," he told the Star News.
Council members Matthew Westgaard and Jennifer Wagner didn't change their minds, either. They were the two members who voted against the denial in January.
Westgaard said he originally felt the request met the requirements and he struggled to find reasons to not approve it. Wagner also couldn't think of a reason, adding that she was siding with Beck's legal opinion that the denial lacked legal sufficience.
Council member Nate Ovall and Mayor John Dietz shifted their viewpoints, also citing Beck's analysis and what they learned about the federal Fair Housing Act.
"There's been a lot of conjecture and anecdotal stories surrounding much of this. When this concept came to the council originally, it was approved by planning, it was approved by staff, it seemed like a pretty straightforward case," Ovall said. "I got a ton of evidence from neighbors in the community, and what I really focused on was what I thought were the facts of the case, the volume of police calls and being a disruption and distraction to the general welfare and enjoyment of the community.
"That being said, I have had multiple contacts from administrators and advisers in mental health industry providing information to me. I have learned a lot about the federal Fair Housing Act this past weekend, and reflecting on that, I feel that if I can't look at volume of police calls as findings of fact for denying the conditional use permit, frankly all the conditions are met, I can no longer support the resolution."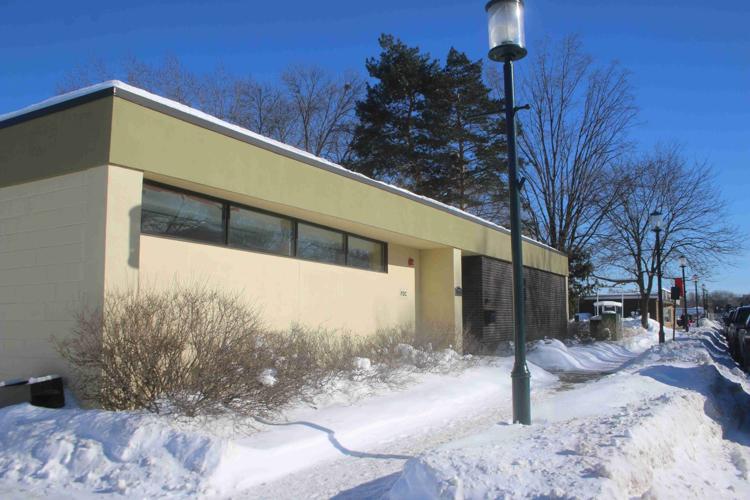 Ovall said, however, he stands by his feelings that the location of this proposed center is not the right location.
"We're introducing a high density residential use in a single-family area," he said. "Our definition of institutional uses is very broad and generous, which has in effect created this situation and opportunity."
Dietz read a prepared statement, which explained that his position changed based on the Beck's advice, the federal Fair Housing Act and the financial risk denial would place on taxpayers in the community.
He said he has confidence the council will change its downtown zoning to allow ResCare to again consider the former district office, but acknowledged that was not what was being voting on the night of Feb. 19.
He stated his two reasons for originally opposing the permit were based on the uncertainty about the clientele who would be staying at the facility and resident opposition.
He said he learned residents who live at such a facility are a protected class under the federal Fair Housing Act, thus nullifying his concern as a legal reason for denial.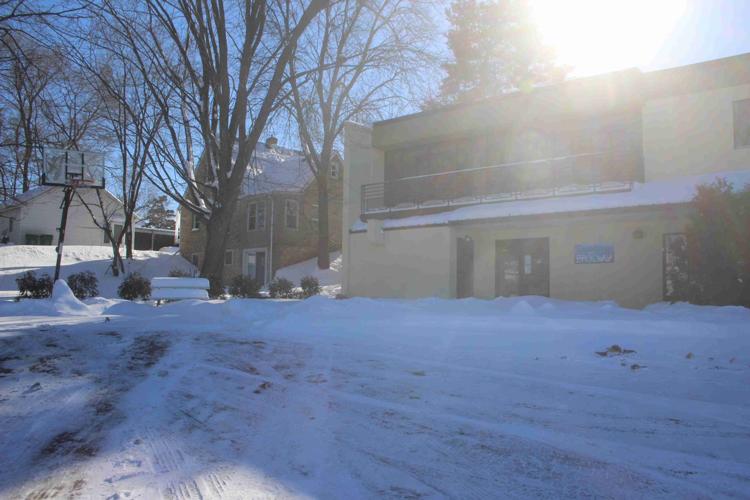 He said he also learned neighborhood opposition that is not consistent with established or substantial facts cannot be used as the basis for denial.
"I feel like I'm boxed into a corner on this issue. I feel like no matter what I do, ResCare is coming to Upland Avenue," Dietz said. "If council does not support the CUP, I feel a very good chance that ResCare will sue the city. Some have told me that they are just bluffing. I share the city attorney's concern that this much more than bluff.
"We have opinions that say city is likely to lose if it goes to court and ResCare would get the CUP and a judgment for damages in excess of $1 million because of civil rights and fair housing issues.
"The city of St. Michael had a case where (they) denied use of an old theater to a church. The city was sued and lost and now taxpayers are on the hook for more than $1 million. Although some of a large judgment against city of Elk River would be paid by insurance, a substantial amount of the judgment would be put on the taxpayers.
"My job in a case like this is to minimize the risk to all of our taxpayers. I cannot gamble with tax dollars. It is this reason, and with a heavy heart, I will vote to support the CUP for ResCare."
Dietz added he would like council to consider two additions to permit: require opaque fencing on the west side of the facility as a screen, and several security cameras must be installed in parking lot.
The resolution for denial that had been continued to the Feb. 19 meeting died for lack of a motion.
That left the conditional use permit before the council, for which a motion to amend and approve was made.
Fencing and security will be added as conditions and be worked out with city staff.
ResCare also offered that the permit could be conditional upon successful closing on the building.
A conditional use permit with six conditions was approved 4-1. Christianson cast the lone "no" vote.
"This was a very hard first issue to navigate through as a new council member," he said. "I have spent countless hours over the past couple of months doing my research and due diligence."
Beck said in his 30 years working with the city, council members have never given more attention to an issue.
"There have been detailed deep discussions with council members," Beck said. "I have had a lot of push back. I have been challenged on my advice and we have talked it through. None of these council members have given this issue short shrift."
http://thumbsuphigh5k.com/wp-content/uploads/2019/02/Rescare.jpg
767
1200
katie
http://thumbsuphigh5k.wpengine.com/wp-content/uploads/2017/06/ThumbsUpHigh5K-Logo.png
katie
2019-02-25 21:54:30
2019-02-25 21:54:30
City Council Reverses ResCare Vote!